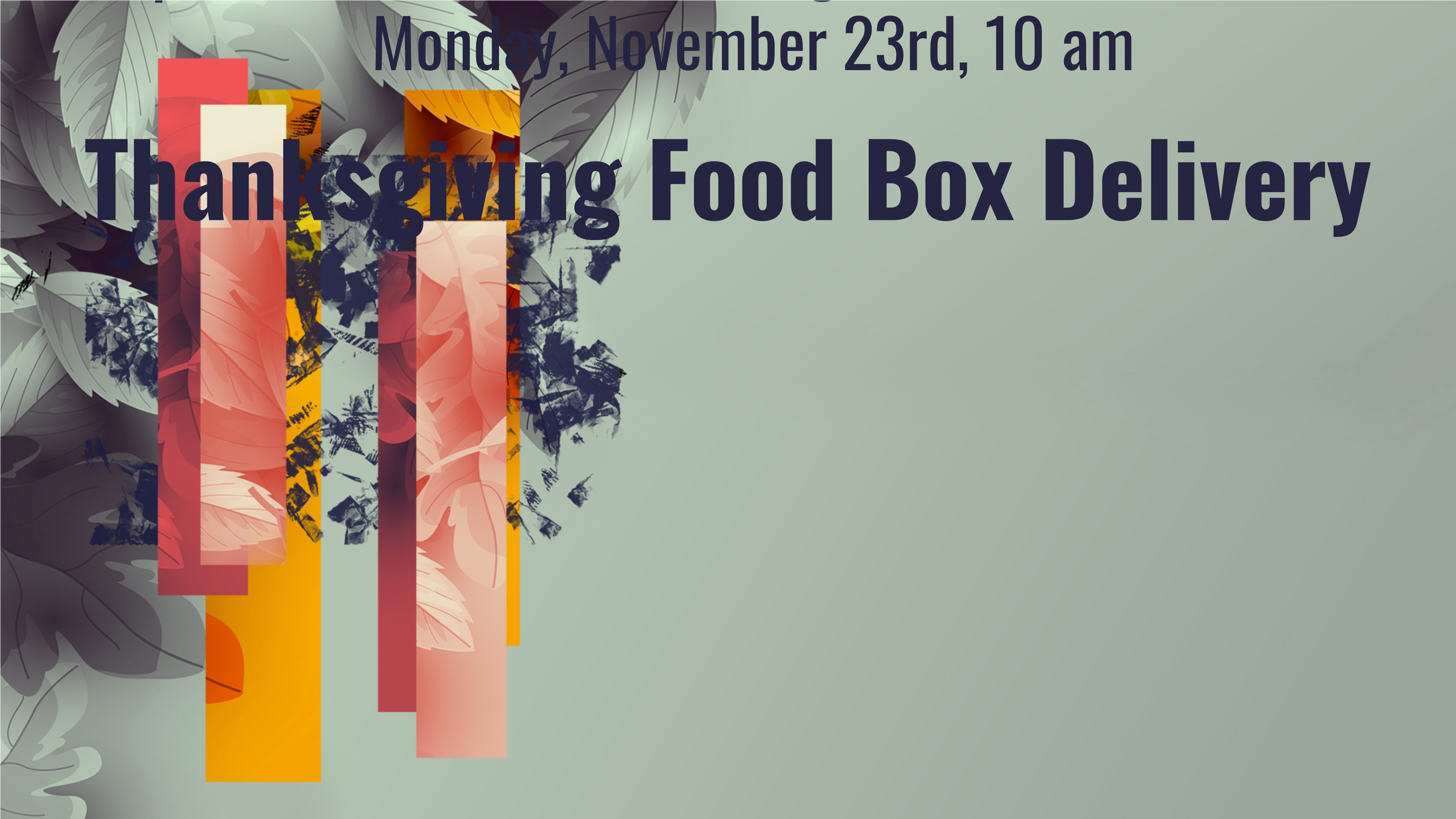 Thanksgiving Food Box Delivery
Monday,
10:00 AM - 12:00 PM
, Burns Baptist Church
About
If anyone knows families in need of these boxes please contact Youral Winegeart or Richard Hereth. You May also Reply to this Message on the Group Pa ge. Also RSVP If you maybe able to Volunteer with packing boxes or Delivering Food.